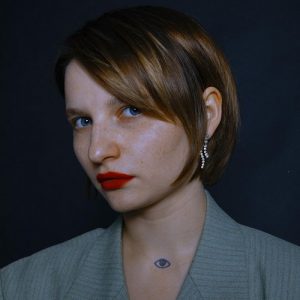 Viktoria Temnova is a Ukrainian fashion photographer, born in Kherson.
She lived and worked in Kyiv for the past 9 years, before temporarily relocating to Berlin in March 2022 after the war started in Ukraine.
Viktoria's interest in photography started at the age of 9 when she found a camera of her grandfather. However, she became invested in photography at fifteen years when she started taking pictures of her friends.
Victoria photography shows her love for people. She sees beauty everywhere and love capturing details, which make her models unique. She loves vintage clothing and often designs sets for her photo shoots.
Veranstaltungen mit Viktoria Temnova