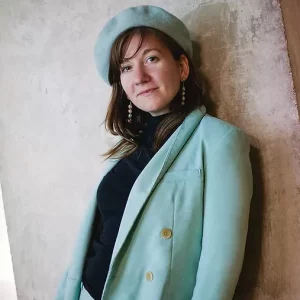 Eliška Sky is a Czech Artist & Art Director using the medium of photography and film to capture the diversity of beauty with her surrealistic vision. She is known for her elaborate fashion projects involving large scale set design and also playful art series exploring the forms of the human body.
Eliška Sky is the former digital creative consultant for Vogue Czechoslovakia, current Canon ambassador and her works were exhibited at international shows in Prague, New York, Paris, London, Hong Kong and Helsinki. She regularly creates concepts & editorials for fashion publications and magazines. To mention some highlights, she photographed the supermodel Martha Hunt in New York for Numero Russia cover story, unique beauty Melanie Gaydos for Vogue Italia, muses Niko Riam and Michael Moon in Iceland also for Vogue Italia and modern icons Hungry and Salvia for Vogue Czechoslovakia.  Advertising clients include brands like Puma and Preciosa crystals.
Eliška Sky was awarded the winner of Portrait of Britain 2018, Hasselblad Masters finalist 2018 and overall winner of Diversity Now! by i-D magazine in 2015. Magazine Forbes selected Eliška among 4 Czech female photographers who dominate the fashion industry in the year 2019. This year, Eliška was selected as Fresh Eyes Photo talent 2020.
She graduated from the masters in fashion photography at London College of Fashion at the University of the Arts and currently lives in London.
​
​REPRESENTATION UK & WORLDWIDE
AGENT AT LARGE
CONTACT:PETER GEARING, peter@agentatlarge.co.uk+44(0)7771941315
​
REPRESENTATION CZ, SK, EASTERN EUROPE & USA
PAVLEYE ART & CULTURE
CONTACT: Jozef Pavleye, jozef@pavleye.com+420 731 151 121
​
for INTERNSHIP OPPORTUNITIES email to DREAMBIG@ELISKASKY.COM
+ 44(0)7597501734​
Veranstaltungen mit Eliška Sky